Air Conditioning Maintenance in Highland, MI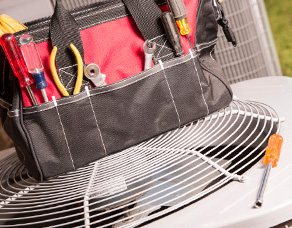 During the hot, humid, summer days in Southeast Michigan, you can count on Hi-Tech Heating & Cooling to service and maintain your residential and/or commercial air conditioning system.
The heating and cooling experts at Hi-Tech Heating & Cooling are here for you. We are proud to be a premier Bosch air conditioner dealer, which makes us even more confident that you will receive the highest quality and most energy efficient air conditioners on the market today.
Hi-Tech Heating & Cooling is happy to help you with any air conditioning maintenance question or concern you may have. We take pride in our work, and have more than 10 years of experience installing and maintaining air conditioning systems in the Highland, Milford and surrounding areas. You can count on us to be honest, quick, and reliable!
Our Comprehensive AC Services Include:
Air-flow diagnosis
Central air conditioning repair & replacement
Heat pump and condenser service
Ductwork and vent repair & installation
Thermostat repair and replacement
Preventative maintenance and seasonal tune-ups
Whole house humidification and dehumidification systems
Tired of unpredictable utility bills? In addition to our repair and installation expertise, Hi-Tech Heating & Cooling specializes in improving the energy efficiency of your residence.
An assessment of your existing system.
Detailed Manual-J heat load calculations.
Energy-saving recommendations tailored to your home's size and layout.
---
To learn more about the Hi-Tech Heating & Cooling team, inquire about pricing or request an in-home energy audit, call 248.842.2162 or visit our contact page.