Professional Furnace Maintenance in Commerce Township MI
Hi-Tech Heating & Cooling is the leading service contractor for ANY model or brand of furnace!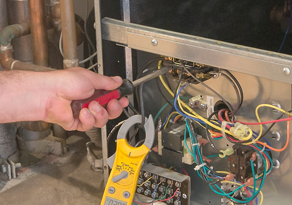 We have been installing and replacing furnaces in the greater Highland area for over 15 years. From geothermal and forced air units, to heat pumps, and even boilers. We only recommend top notch quality gear that will provide lasting comfort and lower energy bills. We also offer 24/7 emergency heating repairs, so you're never left in the cold again.
A complete furnace replacement should be considered for all furnaces that are over 15 years old. The advances in heating technology over the last few years alone have been remarkable! The proper considerations and sizing of a commercial or home heating system can yield a significant return on investment (ROI) relatively quickly. We specialize in geothermal systems, solar furnaces, propane and gas furnaces, electric heat, vent-free heaters, radiant heating, heat pumps, ductless systems, and even vent-free fireplaces!
Furnace repair, replacement, maintenance, and service in Commerce Township MI:
Air-flow diagnosis
Hot water tank repair and installation
Geothermal heating system installation
Preventative maintenance and seasonal tune-ups
Whole-house humidification and de-humidification systems
Indoor air quality installation and maintenance
Boiler maintenance, repair and installation
Thermostat repair & installation
Custom ductwork, vent repair, and new home installation
Forced air furnace maintenance, repair and replacement
In-floor radiant heating system repair and replacement
View our full list of heating services here!
A Little Furnace Maintenance Goes a LONG Way!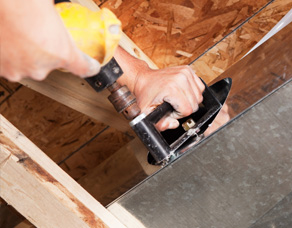 Simply put, a furnace is a lot like a car - both have moving, mechanical parts that need regular attention and maintenance to ensure optimum efficiency.
Did You Know...
An improperly maintained furnace can fail prematurely, or worse yet, become hazardous. Carbon monoxide is a harmful, odorless gas that can leak into your home without your knowledge. This is why regular maintenance is so important!
By regularly changing the filters and scheduling proper furnace maintenance, you can detect and avoid any issues before they become problems. Hi-Tech Heating & Cooling can help you protect your family by providing the service and parts necessary to ensure your furnace is operating properly at all times.
Quick Response
Our team prides itself on not only our quality and expert Furnace Maintenance, but we also specialize in addressing your home's energy efficiency.
At your request, we'll schedule a free, on-site energy audit that includes:
An evaluation of your existing heating system.
Detailed Manual-J heat load calculations.
Energy-saving recommendations customized to your home.
Customer Reviews
"I called in a pinch when I came home from work without heat. Doug took my call at about 5:30 and was very responsive. Even though we didn't end up needing him to come out, he took a lot of time out of his evening to walk me through some options and possibilities. If we need service in the future, I'm going to call Hi-Tech." Josh L.
Commerce Township Heating and Furnace Repair Discounts
---
To learn more about the Hi-Tech Heating & Cooling team, inquire about pricing or request an in-home energy audit, call 248.842.2162 or visit our contact page.