Furnace Maintenance in Highland, MI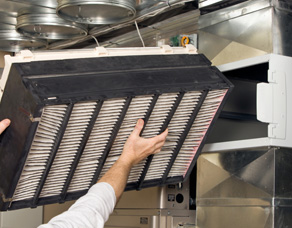 A properly functioning furnace is essential - especially here in Southeast Michigan!
Hi-Tech Heating & Cooling knows how important it is to keep your family safe and warm, so even if you have an older furnace, we take great pride in helping our clients understand the importance of preventative and regular maintenance.
We can provide you with every service necessary to keep your furnace operating smoothly, even if it's nearing the end of its 15 year expected lifespan. From safety inspections to tune-ups, we can even remind you when your furnace is due for a filter change!
A Little Maintenance Goes a LONG Way!
Simply put, a furnace is a lot like a car - both have moving, mechanical parts that need regular attention and maintenance to ensure optimum efficiency.
Did You Know…
An improperly maintained furnace can fail prematurely, or worse yet, become hazardous. Carbon monoxide is a harmful, odorless gas that can leak into your home without your knowledge. This is why regular maintenance is so important!
By regularly changing the filters and scheduling proper furnace maintenance, you can detect and avoid any issues before they become problems. Hi-Tech Heating & Cooling can help you protect your family by providing the service and parts necessary to ensure your furnace is operating properly at all times.
---
To make things even easier and more efficient for you to ensure optimal operation of your furnace system, our Signature Maintenance Program is ideal! Contact us today for details or to schedule your comprehensive furnace maintenance appointment.