Furnace Replacement in Highland, MI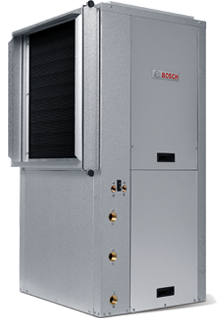 A total furnace replacement should be considered for any furnace that is over 15 years old.
The advances in heating technology over the last few years alone have been remarkable! The proper considerations and sizing of a commercial or home heating system can yield a significant return on investment (ROI) relatively quickly. Contact us today to speak with our certified professionals, and enjoy the benefits of a warmer home or business, as well as lower energy costs!
Hi-Tech Heating & Cooling has been replacing and installing new furnaces in Highland, Milford, Waterford, White Lake, Commerce and the surrounding areas for over fifteen years. We specialize in geothermal systems, solar furnaces, propane and gas furnaces, electric heat, vent-free heaters, radiant heating, heat pumps, ductless systems, and even vent-free fireplaces!
Here are some common questions you might have when it comes to furnaces:
80% or 90% Efficient EER (Energy Efficiency Rating) of Furnace?
Single-stage furnace, two-stage furnace, or self-modulating type furnace?
Variable speed blower or standard blower?
Is sound an issue? Insulated cabinet or standard?
Should you consider supplemental heat?
What are other people buying?
When can I see a return on my investment?
What should my system cost?
Please feel free to view our FAQ page to help answer some of your heating and cooling questions.
Emergency Furnace Replacement
We know all too well that older furnaces and boilers rarely provide any advance notice of their pending expiration. Fortunately, Hi-Tech Heating & Cooling offers emergency service to protect your family's safety and comfort. Our experienced, on-call technicians are ready to tackle your emergency furnace replacement quickly and efficiently!
---
Contact us about our emergency heating service! Or, to schedule a no-obligation energy audit, call 248.842.2162. We'll return your call promptly and look forward to working with you.